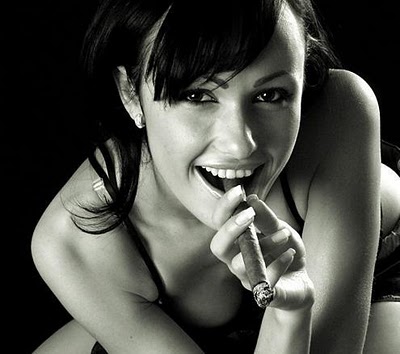 The indulgent Number Ten Manchester Street hotel in London, part of the Bespoke Hotels UK portfolio, has launched an exciting calendar of monthly cigar tastings. Hotel clientele and any members of the public with a passion for cigars are invited to enjoy a hand-picked selection of cigars and Bond, along with complementary brandies, as part of the romantic hotel's monthly tasting events.
Number Ten Manchester Street is one of Bespoke Hotels' boutique hotels London and has a dedicated humidor and cigar terrace which offers an all-weather place for people to enjoy a very fine Cohiba, Montecristo, or Romeo y Julieta, in comfort and style. The romantic hotel's cigar tasting sessions are held on the terrace, where you will enjoy great-tasting cigars, the company and conversation of like-minded people, a personal cutting and lighting service and the chance to speak to one of the regular experts.
The tastings are run by specialists in the world of cigars, who will bring the history of each one to life, offer advice on how best to enjoy it, and pair with a wonderful tipple.
Nick Hammond of The Cigar Smokers Club, describes the experience as 'the perfect post public transport antidote' and tells those who haven't already been to Number Ten that they 'simply must; you couldn't pick a better night than a Hunters and Frankau tasting'.
Interested parties should contact the hotel directly, either via the website or on 0207 317 5900 to book, and sign up to the luxury hotel's newsletter to keep abreast of the monthly tastings and other special events. The extensive cigar menu is also available online for you to peruse at your leisure prior to booking a table or one of the hotel's beautifully designed, modern bedrooms.
Go online to see Bespoke Hotels' range of gorgeous spa and golf hotels, luxury hotels and romantic hotels that are dotted around the UK, and book today for a truly special experience.